"Dancing Wave" - Fountain/Water Feature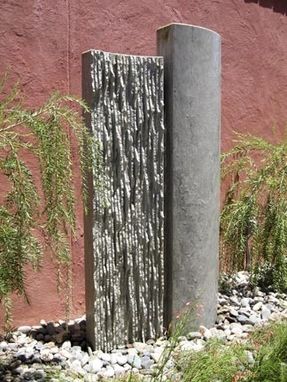 Designed for a narrow space against a wall, this piece combines convex with concave and smooth with rough to create a focal point visible from the family room and bedrooms. It is made of Azul Lunas limestone which has a Chinese brush painting look of gray on gray.
Dimensions: 72" x 34" x 10"