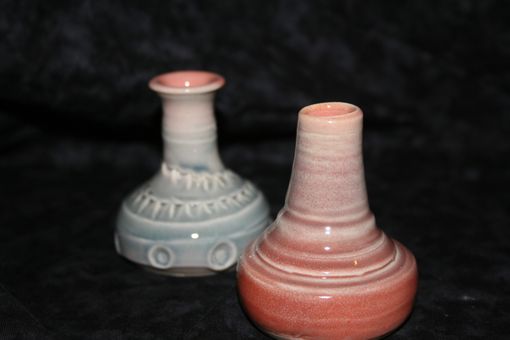 Just right for those tiny flowers that come to you clutched in a tiny, sweaty hand. Nothing else is small enough to hold the weak stems upright -- except these tiny vases.
Perfect for Mother's Day, hostess gifts, or your own kitchen window sill, these dandelion vases are porcelain decorated with an air brush for that soft flow of colors.
Dimensions: No two are alike, but they're mostly about three inches tall.