Gatsby-Inspired Tailored Suit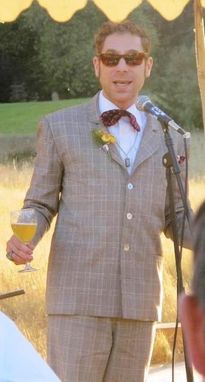 As tribute to the Great Gatsby himself, I used Italian light wool for the shell fabric of this dandy suit, and for the lining, I used silk. It is light and comfortable, a great choice for dancing. Girls will always be watching, so make sure you are at your sharpest at all times.

I make this suit in any color and fabric. If you like this, send me a message and let me know of your size for a perfect fit, along with the color and fabric of your choice.