Decorative Outdoor Fountains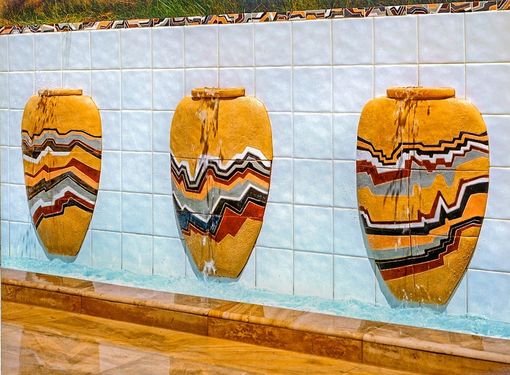 Sculpted ceramic high relief urns with a fountain at the top. These were installed in a patio wall with matching border tiles at the top. The water flowed into a shallow dish at the top of the urn, falling into a trough at the bottom from which it was pumped back up to the top.
Dimensions: Each urn was approximately 48" high, 30" wide, and 10" deep.