Deep Carved Trees And Mountains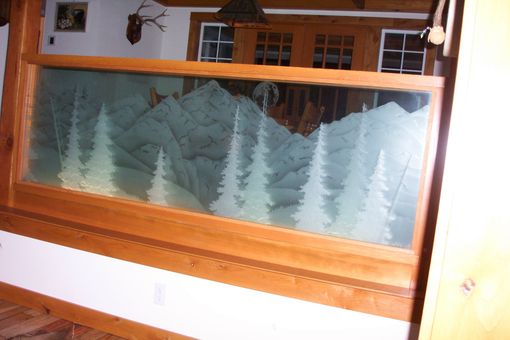 As you intered the main foyer there was a pony wall seperating a formal dinning room and the entryway. The wall consisted of 3 layers of deep carved glass lite from below. The middle section with etched mountains provided an element of privacy while both outer panels had the carved trees.
Dimensions: 72" X 48"