Denim Colored Couture Piece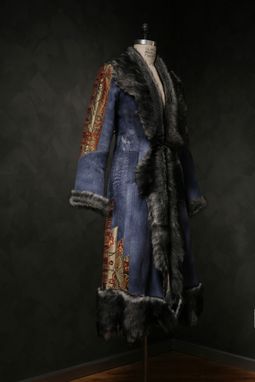 Denim colored European merino sheared lambskin body, from NYC to Aspen.
European non sheared toscane lambskin, on the cuff, collar and bottom, custom dyed to match.
Narrow vertical strips with silks and brocades worked into it, guarantee a form-fitted body with a lightly flaired bottom.
Always good to wear on jeans and a mean boot.
Dimensions: All Couture pieces are made to measure. the length may vary from mid-calf to fullength.