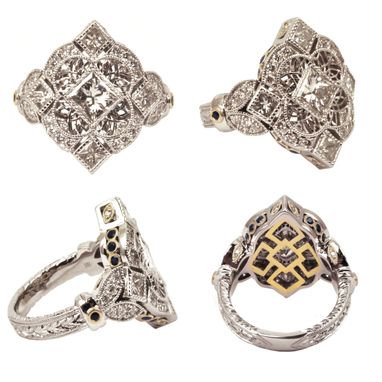 This engagement/wedding band was designed for a wedding coordinator in San Diego. We re-designed her wedding band with the diamonds she already had.

The ring was created in 3-D CAD.

Hand engraving and mil-grain

18k yellow gold and white gold.

Blue Sapphires

Antique Art Deco/Art Nouveu

This is a one of a kind ring but we can use it for inspiration. All of our designs are one of a kind custom designs.