Dina And Mungo Wii Controller Skins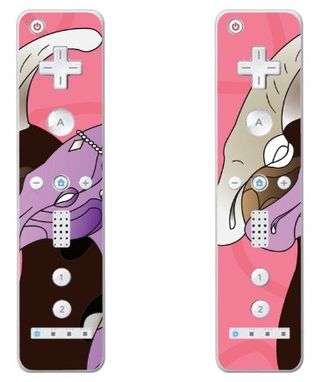 Now you can enjoy fellow travelers on your controller for your Wii console... Dina and Mungo from Lost Eden! The couple comes on a Wii controller skin! You will have the most unique skin on your controller because its the only one of its kind!

Dina and Mungo are loyal friends of Prince Adam of Mo. They both helped Adam understand different languages and guided him on his quest to rebuild the land and vanquish the evil Tyran. As loyal mates to each other, their love stands strong for both human and Saurian (dinosaurs) a like. It also symbolizes that love and standing for what you believe in, will always triumph.

NOTE: This order contains vinyl skins for the Wii console controller and comes with a set of two controllers per print.