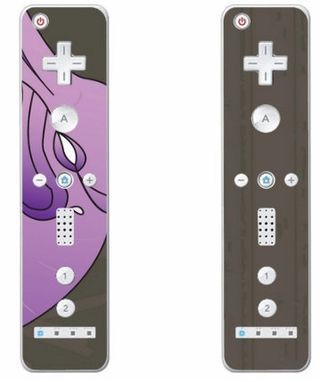 Now you can enjoy a fellow traveler on your controller for your Wii console... Dina from Lost Eden! She comes on a Wii controller skin! You will have the most unique skin on your controller because its the only one of its kind!

Dina is one of many faithful followers, who traveled along side the young Prince Adam, on a harrowing journey to restore the land and save its people from the evil Tyran. Dina guided Prince Adam through many adventures and discovered that he was the true heir and only person worthy enough to inherit the knowledge of the Architect, the Citadel builder of Mo.

NOTE: This order contains vinyl skins for the Wii console controller and comes with a set of two controllers per print.

What are skins? Skins are vinyl stickers that can protect your electronics from scratches. Our skins are made out of 3m material and can be removed. When removed, our vinyls leave no sticky residue!