Dining Room Custom Wainscoting – Oxford Style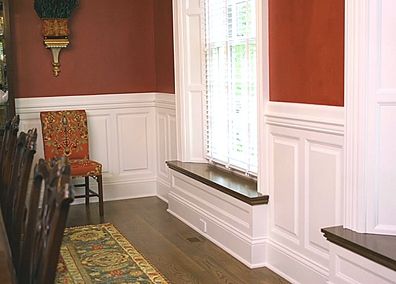 Unique features in this dining room were a perfect match for IntriG. Additional accent panels around these beautiful (bump-out) windows were produced in the same panel style and provided with the wall sections.
Oxford Style (Standard) $56.00 per lineal foot. Included in this price: Choice of Panel Profile, Cap Mold Style, Panel Height/Width, Bottom Rail Height, Detailed Installation Materials, Professional Phone/email Support and Shipping.