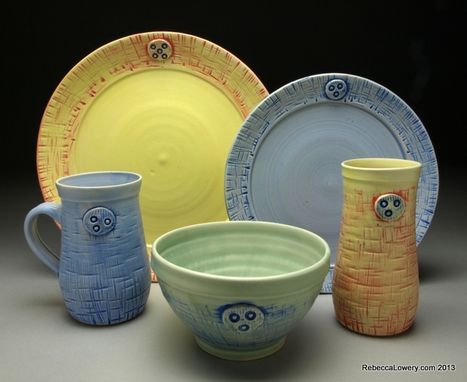 This is a dinner set of up to 5 pieces including:
10" dinner plate
8" salad plate
Soup Bowl
Tumbler
Mug
I make them in various colors:
Blue with Blue Highlights
Green with Blue Highlights
Yellow with Blue and Red Highlights

The sets look very nice as matching colors or mixing the colors.
A basic set would be a tumbler, 10" plate and a soup bowl
A full set could be a place setting for 8 with a mug, tumbler, soup bowl, 8" plate and 10" plate.
I can also make serving ware to match.