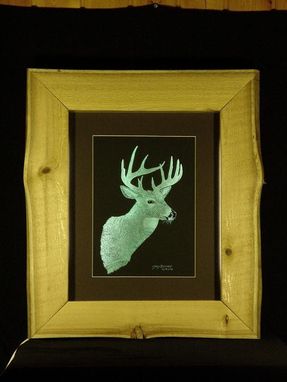 This a replica of an actual mount. Its is engraved with a
diamond stylus, and a diamond dremel tool. The engraving is illuminated with lights from within the frame
which trap the light of the scratched glass.

I can engrave any mount or a picture of your favorite pet.
Dimensions: 3"X18"X24"