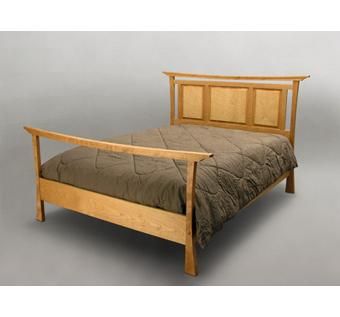 Constructed of cherry and birdseye maple.\r\nFull- $2370\r\nQueen- $2470\r\nKing- $2660\r\n
This bed is even more influenced by the lines of the Tori gate as is evidenced by the curved top rails of the foot and headboards. It's just a bit of a juxtaposition to the Dora bed #1 as the curves are in the posts rather than in the headboard panels. Popular in cherry and birdseye as well as walnut and quilted maple.
All of our products are handmade
by expert makers.