Double-Breasted Men's Shirtjacket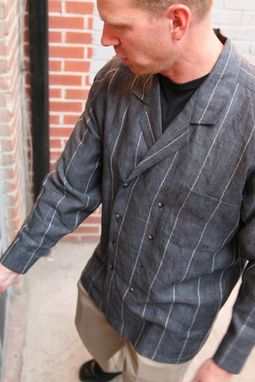 Double-breasted shirtjacket with barrel cuffs, no vent. Pocket(s) and lining are all optional.

The shirt shown is in a medium-weight charcoal linen with a jacquard weave repeat and thread stripe.

We have hundreds of fine Japanese cotton solids, plaids, stripes and damasks available for you to choose from, as well as lightweight wool and linens.