Double Pedestal Country Table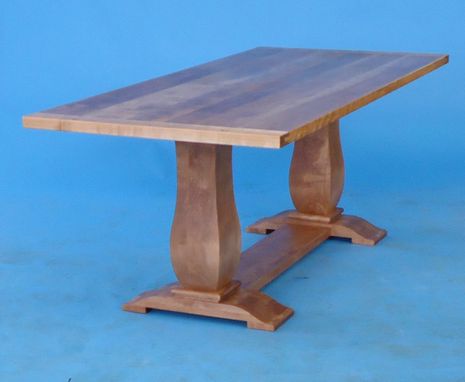 This double pedestal table was crafted for a large family on Cape Cod. Our client selected red birch to match other key woodwork in their home.

The table was constructed with breadboard ends, and was ordered with 2 removable end extensions.

Its 2" thick surface makes for an extremely robust family table.
Dimensions: Table's surface is 84" long (120" with end extensions) and 36" in width. The table stands 30" high.