Double Stave Wine Wall Rack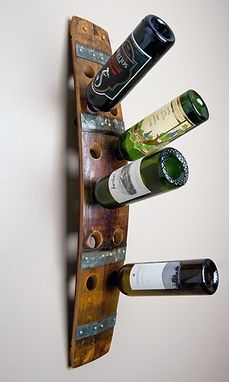 It's art and it's a wine rack. Display 16 Bottles in a recycled Napa Valley Wine Barrel wine rack. Features two wine barrel staves and original metal bands from the barrel. Easily mounts to the wall with four screws and matching oak buttons.
Approximately 36" long by 6" wide with a natural arc away from the wall.