Dove Cross, Ready To Ship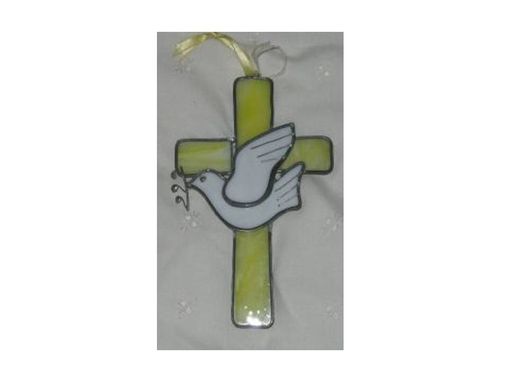 This is an item just for the cross wall collector. Comes with a yellow cross and a milk white dove holding a branch. If you need another color of the cross, just tell us upon ordering. There is no additional charge. Just add a few days to the shipping time. Comes ready to hang, you will not be disappointed.

Yellow will be sent unless otherwise requested.

Size: 6" high x 4" wide. Dove is about 3" diameter.

ships in 3~4 business days. If another color is requested add 2 additional days.