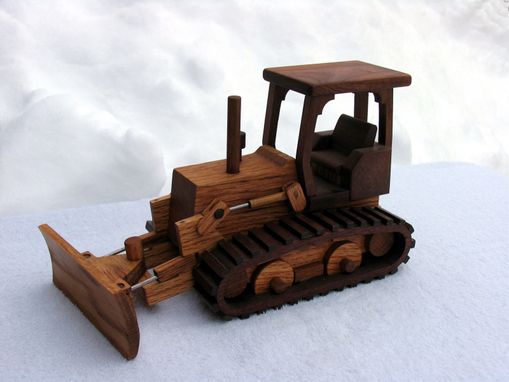 The Dozer is a highly crafted model of a larger version of the real product. It is made with a combination of light and dark hardwoods (primarily oak and walnut) and finished with Watco Oil. The Dozer is hand made with detailed workmanship, not mass produced in a factory setting. This model incorporates piston-like action to create movement. The blade raise and lifts, shifts to varying angles, and will roll on a smooth floor.

The Dozer is delicate, and intended for display purposes, due to the intricate craftsmanship. While children can play with it, extreme caution is recommended as it could be easily broken if dropped or played with roughly.

Dimensions: 11" x 5" x 6.5"