Dragonfly Vessel Sink On Light Blue Glass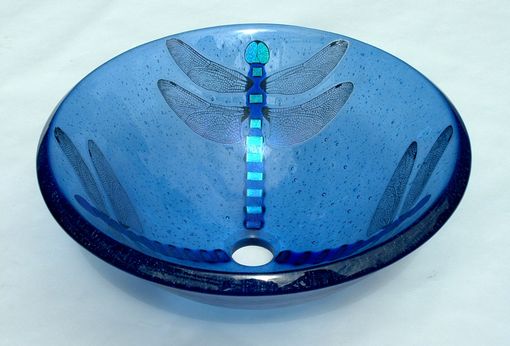 Realistic dragonflies appear to hover over bubbly blue water. The bodies are made of cobalt blue glass with dichroic accents. The wing patterns are screenprinted vitreous enamel, and were taken from a real dragonfly. Irridizing on the glass adds more subtle colors.
Dimensions: 16" diameter by 6" deep. Glass thickness is 3/4" for durability and style.