Dread Hair Barrettes These Are For Big Hair And Dread Hair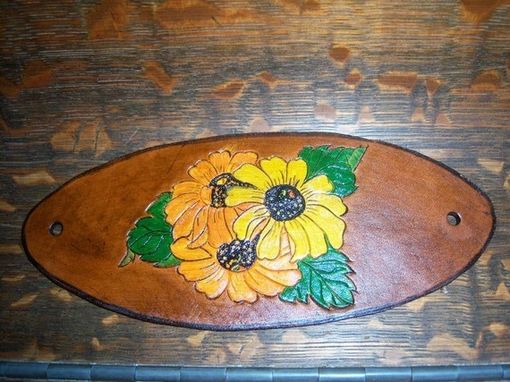 Dread Hair Barret's These are for Big Hair and Dread Hair. These are leather barrettes for people with dreads or really thick or big hair. They are hand made and can be done in just about any color or design you would like with either Stain, dye or acrylic colors depending on the intensity of the color you desire. They are considerably larger than the other hair barrettes I make. We can even make them in alternating shapes as well if you desire. We found that smaller leather barrettes are great, but for people with a lot of hair these actually fit much better. I can also provided longer sticks for these if you need them at no additional charge. Plain ones are $10 ones with designs are $15 plus S&H.
Dimensions: vary per custom project
All of our products are handmade
by expert makers.