Dresser With Stacked Drawers And Sculptural Side.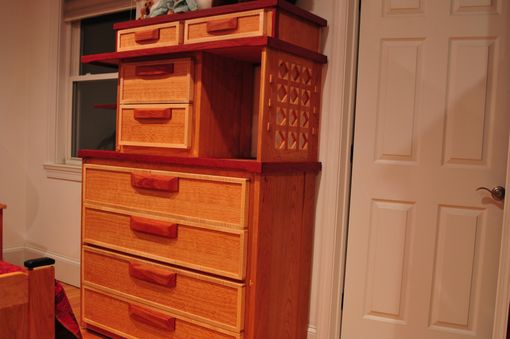 Large dresser of Cherry, Maple and Bloodwood. 3 Large drawers below (8"x42" each); 2 medium and 2 small drawers artfully stacked and connected above. All drawers made with Acurride slides. A sculptural accompaniment on the right side. All designs, dimensions, hardware and woods were carefully chosen in direct consultations with the customers.
Dimensions: 57"x48"x20"