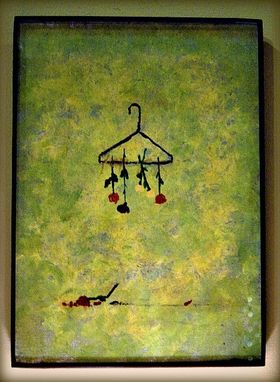 DRIED FLOWER PARLOR
Most of us have these, or remember when we did.
We were in our 20's. We'd go out with our girlfriends.
A man would carry around a basket full of cellophane-wrapped roses, and a wad of dollar bills given to him by our admirers. We'd come home with our over-grown bouquet and hang them upside down to dry. Remember?

Totally Original, Hand Painted Steel
Set behind glass in a simple black frame.


Measures: 5" x 7"


**I would be happy to create a custom painting for you! Contact me and we'll collaborate to create a very personalized gift.