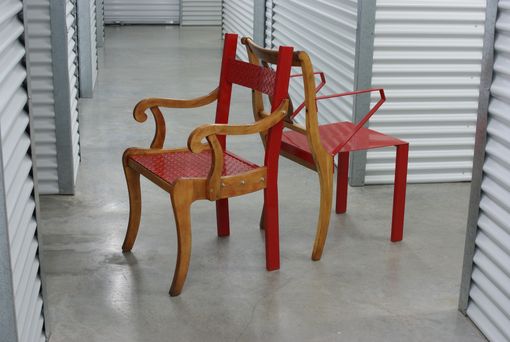 MATERIALS Antique Rosewood, Powdercoated Steel
DESIGN Cory Wagner & Marty Joyce
NOTES FROM THE DESIGNER This set of chairs was designed as an idea rather than a line. The chair was an antique acquired years ago that was broken into front and back. Rather than rejoining the two halves, two full chairs were produced. We encourage clients to bring us their broken chair to be given life again as a new set.

Provide us a broken, damaged, or antique chair that you would like to make two out of, pricing is per set, and each set is unique!
Dimensions: 35"x18"x23"