Dual Valve Backflow Regulator (Mural)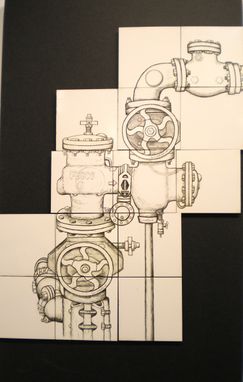 The ultimate "gadget!" Sketched on the streets of San Francisco, I fell in love with this amazing looking thing (and had to do some research to find out exactly what it was)
Imagine this (or a different 'contraption') in your bathroom...or kitchen, or just about any room that wants an 'edge.' Hand-painted.