Dueling Celtic Dragons Woodcraving On A Slab Of Spalted Walnut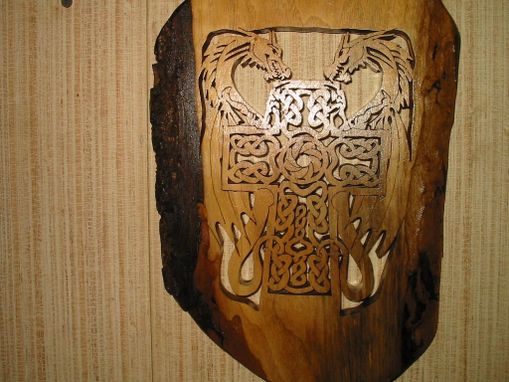 Dueling Celtic Dragons, this peice was cut out of a slab of spalted walnut with live edge. I have cut out the project from several types of wood in the past, including ribbon mahogany.
Dimensions: This peice was approx. 14" tall and 10" wide, have cut out some that were approx. 20" tall and 15" wide.