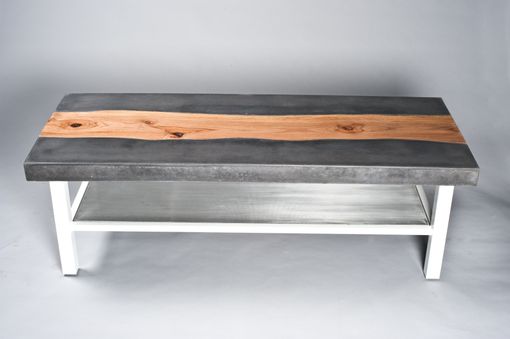 MATERIALS Polished concrete with oak inlay, powder coated steel frame with aluminum perforated plate shelf and inset ball casters
DESIGN Mauricio Duque and Cory Wagner
NOTES FROM THE DESIGNER This table is the product of a collaboration between Cory Wagner and Mauricio Duque, owner of Set in Concrete. Its combination of materials was beautifully integrated to produce a truly unique design.
Dimensions: 22" x 50" x 24"