Durham Lake Landscape Painting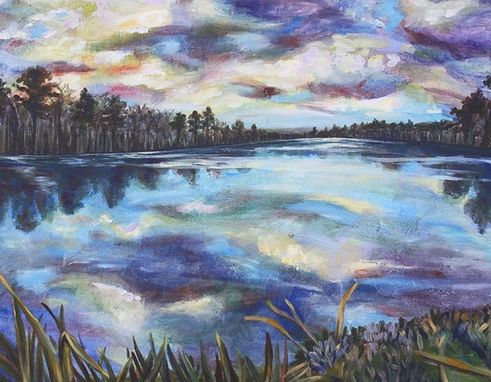 Durham Lake is a lake located on the outskirts of Goldsboro, NC. It is one of those landscapes that one sees practically every day; finally, I decided to paint the beautiful lake with acrylic paint.

This painting is in a realistic style with an impressionistic use of color. It would be great for one's own personal collection or as a conversation starter displayed at the home or business. It can be displayed anywhere one sees fit.


"Durham Lake" is 22 in x 28 in, and is painted in acrylic on canvas. It is unframed, and ready to hang.