Earth And Sky Serenity Panels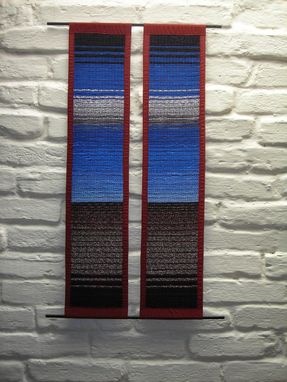 Serenity Panels come in many designs. These Earth and Sky panels are of the panel style called 'Slices of Landscape'. Other styles develop abstract linear themes in a variety of hues.

Hanging in pairs Serenity Panels can frame architectural elements such as doors, windows or archways, set off a mantle piece with chimney or fill narrow spaces to complete a room's decor. They can set off a mirror, flank a corner area or be used singly as meditation panels.

Dimensions:
Serenity Panels are priced $48 per square foot, usually measuring 12"x60". They can be made narrower or wider as the customer desires.