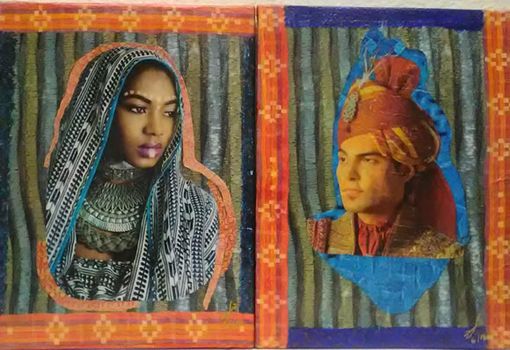 A romance expressed on two separate collage canvases. Both measure 9" x 12" individually. This piece was inspired by the beauty experienced when two cultures merge.

Sold together, not separately.

Not available for duplication.

First come. First serve.

If buying from another country, please let me know so we can calculate the shipping in your total.