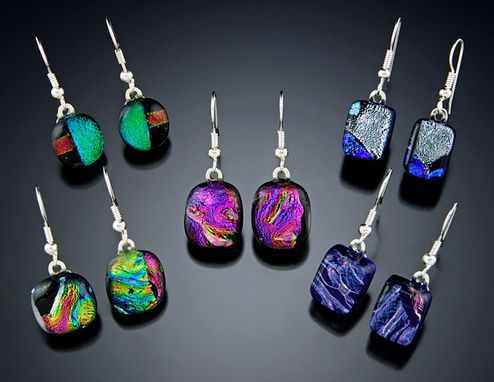 Each NGlassworks piece is a unique work of wearable art that's handcrafted by Nancy Giere in her Williamsburg, VA studio. Nancy uses multiple layers of glass to create jewelry that has tremendous depth and substance. Best of all, the NGlassworks jewelry is lightweight and very comfortable to wear.

Nothing completes an outfit like a beautiful pair of Eclectic Earrings by NGlassworks. Bold jewel and bronze tones peak out from the cover of hair, adding a bit of color and style. There is a choice of sterling silver french ear wires, surgical steel posts, or silver plated clip ons.

Dimensions: Approx 2"