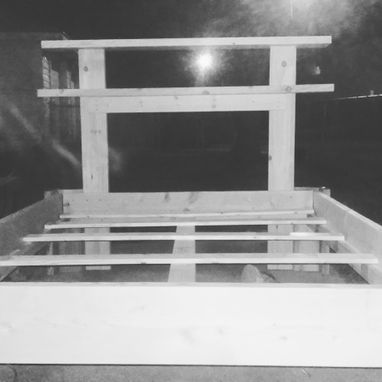 Want furniture custom built for your home but don't want to spend the money for the highest quality items? Do you want beautiful pieces for your office but don't need super fancy stuff? Look no further! Vintique Customs, aside from being the premier custom furniture builders, offer several economy options to choose from. We can build you good, quality items at the most economical value. We choose the best value materials and build the best product possible to fit your standards. With our professional services and extensive experience in the furniture industry, you can be assured that we can find a price that fits your budget! Don't break the bank! And definitely don't go renting furniture! Give us a call! For every order we fill, we donate a piece of furniture to a low-income family in the community! Build. Sell.Help.
Made in Oklahoma City, OK
All of our products are handmade
by expert makers.