Edna St Vincent Millay Wedding Headpiece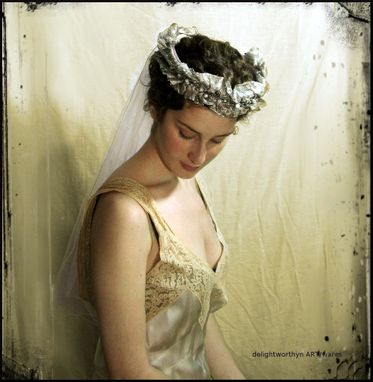 A hand built wire and buckram covered in ruffled silk organdy in a pewter hot with silver threads.Heavily beaded with seed beads and freshwater dyed pearls.
The tulle veil is a blush of lavender with a finished edge.

This is a 1920s style wedding veil inspired by the veil worn by Ms.Millay at her wedding.