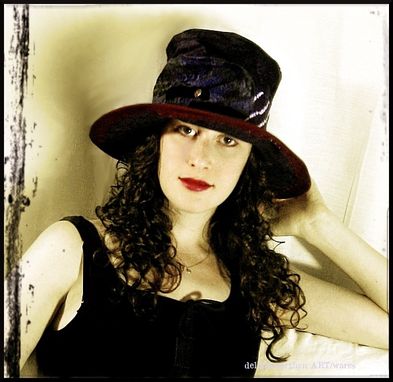 This hat is traditional millinery , hand built from wire and buckram with a deep crown and a wired brim.This hat is linen and is a thrift store find!

The focal flower is a sculpted from tee shirts with a vintage button.The flowers are non traditional and are stiffened and sealed so they can stand up to the most humid day you can imagine.

The lining is a sweet cotton.

A quintessential Downton Abbey hat.