Elegant Teak Media Cabinet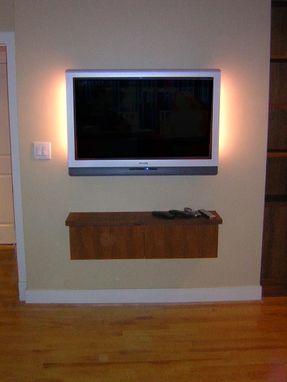 Simple, elegant, modern style teak wall mounted cabinet designed as an adjunct to a wall mounted flat screen without taking up much needed floor space. This cabinet features to wider (24") drawers. This cabinet features a built-up (to save weight) teak veneer top piece.
Dimensions: 48" wide, 10" tall, 12" deep.