Element Ladies/ Fire,Earth,Water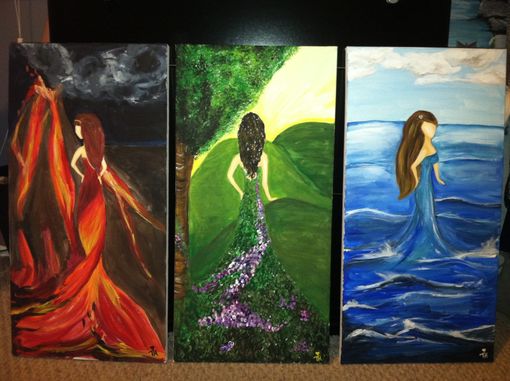 This is a 3 piece set of element women that I have been wanting to do for along time. Its three 12 x 24 inch canvases done in acrylic paint. Fire, earth, and water. Do you have a three piece set in mind you'd like? let me know and I can make it happen in the same creative cohesive manner that these three ladies come together to make one stunning overall wall piece.
Made in Silver Spring, MD
All of our products are handmade
by expert makers.