Elk Antler Chandelier "Tommy Two"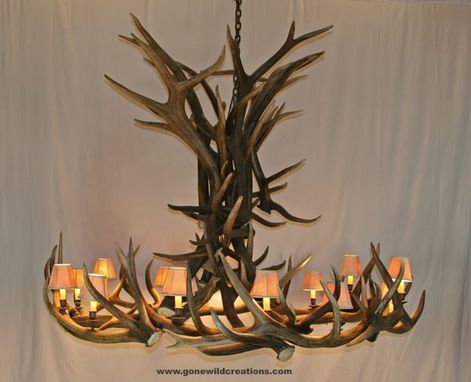 "Tommy Two" - Large Elk Chandelier with 10 Lights (Shades sold separately). Item Number: AC113

We are so confident in our lighting that Gone Wild Creations warranties its entire lighting collection to the original owner for life.
Dimensions: Approx. 60"-70" D x 50"-60" H (Dimensions very on the size of the animals antlers).