Elm Coffee Table With Black Base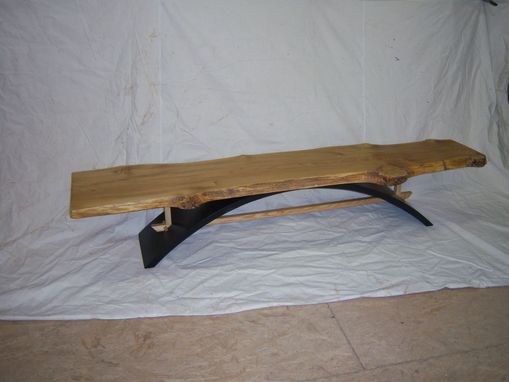 This coffee table has a 2" thick elm top with natural edges on the long sides. The top is hand rubbed with boiled linseed oil for a lasting natural finish.
The base is a laminated soft curve 1" thick with a black semi-gloss oil base finish.
The spreader and support are ash including the through wedge that holds the laminated base from spreading.
Dimensions: The table measures 14-18" wide by 7' long and 14" high