Encinitas Foodie Festival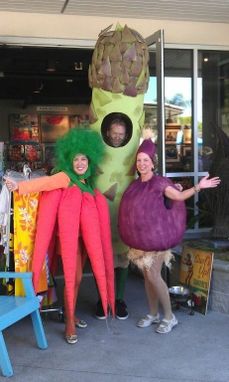 Description: This project was for the annual Encinitas Foodie Festival held this last spring on the 101 in Encinitas.

I created walking vegetable costumes. One bunch of carrots, one red onion, and two tall asparagus costumes. These were made from cardboard, stuffing, cotton material, styrofoam, paint, etc.

This event is held each spring to help people find healthy ways to eat.