Endowment Bookcase... Auburn Maine Public Library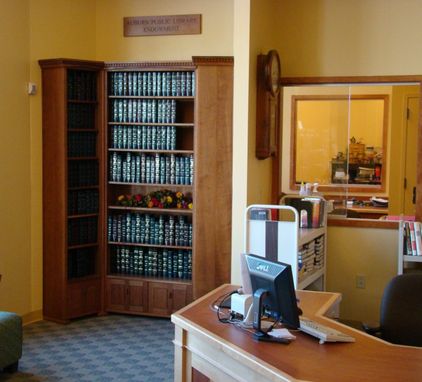 Katahdin Studio Furniture designed and crafted this custom bookcase for the recent remodeling of the Auburn Maine Public Library. This "Endowment Bookcase" is a free-standing unit that appears as a built-in installation.

The bookcase is located next to the library's circulation desk, and is designed to hold 300 leather bound books embossed along their spines with the names of the project donors.

The bookcase is made from solid cherry and features hand-cut dentil molding. Double hinged doors at the bottom of the case organizes and stores supplies.