Engraved Bamboo Picture Frame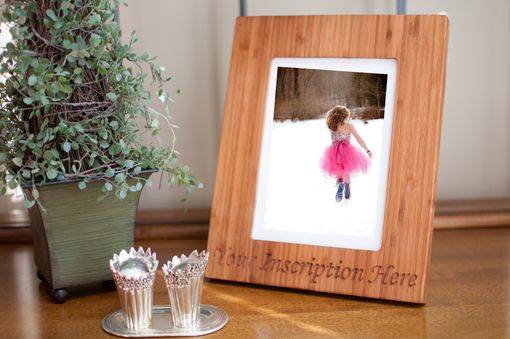 Our picture frame is made from 100% renewable bamboo wood. As with our serving boards, the board is not finished with any harsh chemicals, only pure 100% olive oil is used as a finish. It is perfect for your family photos, graduation photos, etc. Please contact us with any questions.
Engraving and size can be customized.
Photo Dimensions: 5" X 7"
Dimensions: 9.5" X 11.5"