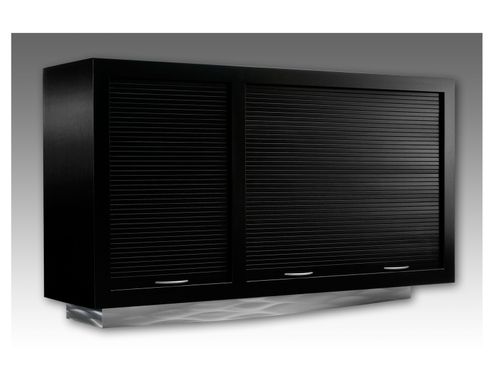 The flat screen TV fits in a shallow cabinet so conventional pocket doors requiring a deep cabinet are no longer the only choice.
For up to a 46" opening size this Tambour pull up door works smoothly and reliably.
The finish is black conversion varnish considered the toughest wood coating available. The curve of the base is taken from a larger ellipse and is brushed aluminum with an automotive lacquer coating.
Dimensions: 18"x48'x72"