Entry Custom Wainscoting – Bentley Style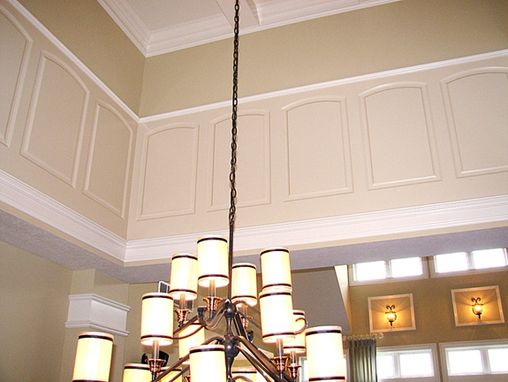 A unique use of raised panel wainscoting is this two-story entry.
Be creative, we'll make your ideas a reality.
Bentley Style (Standard) - $56.00 per lineal foot. Included in this price: Choice of Panel Profile, Cap Mold Style, Panel Height/Width, Bottom Rail Height, Detailed Installation Materials, Professional Phone/email Support and Shipping.