Etched Glass Water Fountains Small To Medium Table Top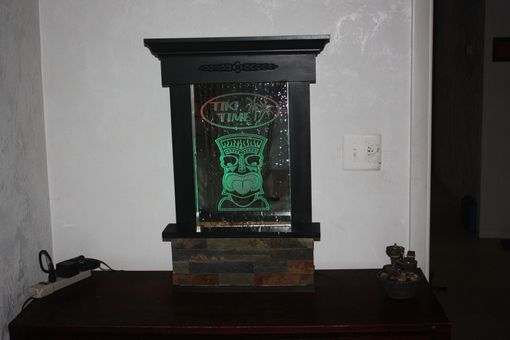 I built this fountain from scratch. Frame, base, everything you see here.

I deep carved the glass from the back side and edge lit with LED lights. The water tray slides in and out from the rear for easy clean up and the lower base has a nice random slate tile finish.

The approx size on this one is 18" wide x 30 tall x 10" deep.
I can engrave almost any thing on the glass. Business logo, outdoor scene, wildlife, abstract design etc..

This one is made with paint grade poplar and painted but other hardwoods can be used and stained for your surroundings.

This is heavy so I will get a shipping quote with your price quote.