Etched High Impact Glass Outdoor Railings For Commercial & Residential Use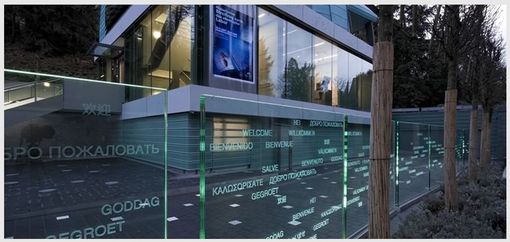 Modern outdoor railings for residential or commercial properties.
Design is etched inside high impact glass with nice polished edge for the chic look.
Custom sizes and designs welcome!
Resolution: 300 DPI

Specific technique of 'inner' engraving is the feature that the image is laser-engraved on the inside of the glass, no outer surface being altered in any way or form.
Under normal conditions, the engraving below the surface is non-destructive, which results in a lifetime labeling that cannot be removed and will stay inside the glass forever,
with no fade or loss of contrast. Both surfaces will remain unaltered.
Most of the labeling is possible without using any consumable supplies.

No radiation, residue or chemicals are produced during or after the GLASSarium laser-design process.

Here, at GLASSarium, we laser-engrave glass:
• floors
• doors
• mirrors
• wall art
• railings
• windows
• table tops
• store fronts
• shower doors
• office dividers
• luxury displays
• memorial pieces
• architectural glass
• shower enclosures
• kitchen backsplash
• interior or exterior signs
or anything else that is made from glass in size up to 12 feet.
All of our products are handmade
by expert makers.