Eternity Flag Case And Urn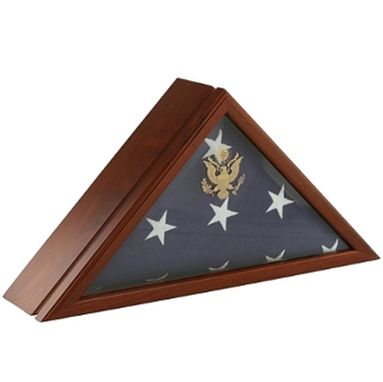 An integrated memorial urn and flag case of heirloom quality, the Eternity Flag Case & Urn features a distinguished solid walnut hardwood flag case with built-in urn compartment in the back. Many families take comfort in the quality and beauty of this set to honor a loved one who served in the U.S. military. The Great Seal of the United States is embossed on the front of the elegant beveled glass. Designed to hold the 5 foot by 9.5 foot burial flag, the flag case opens through a hinged lid. The urn compartment is discreet yet holds the ashes of a person 225 lbs. or less prior to cremation. Made in the USA. CAPACITY: 225 cubic inches . DIMENSIONS: 26 x 13 x 6.25 inches . OPENING: Flag case opens/closes with hinged lid.
All of our products are handmade
by expert makers.