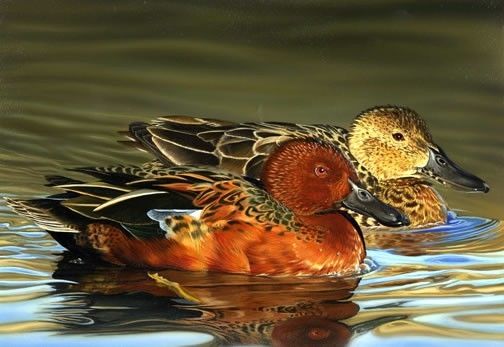 This piece was completed with Gouache ( chalked based waterclolor).
It was my submission for the 2009 Federal Duck Stamp Competion.
The species is Cinnamon Teal. I did not win but finished 4th over 250 contestants. This piece earned a spot on the National Duck Stamp Tour. It is currently for sale.
Dimensions: Original size is ( 7"H x 10"W ) Piece is framed.Not reproduction have been made.