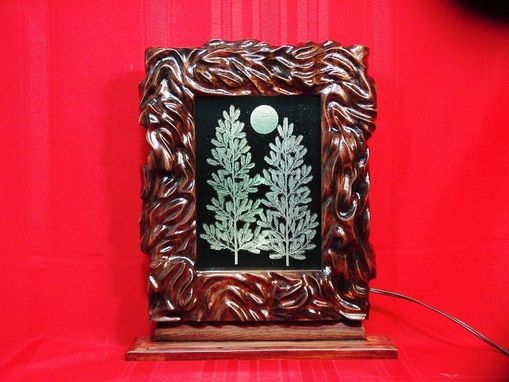 The frame had odd pieces of wood glued to the surface and then it was carved with a small drum sander. It has 3 panes of engraved illuminated glass sealed as house windows are. There are lights within the frame tha t provide the fiber optic appearance to the carved glass.
The pine needles are carved on both sides of the glass.
The moon is carved on the back side of the pane giving it
a 3D look.
Dimensions: 3"X14"X18"