Ache Surrealistic Nature Paintings Or Drawings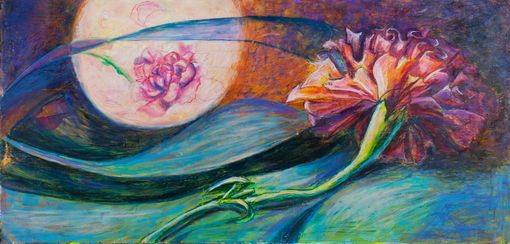 Every aspect of nature has a long held meaning that has been given to it, and my nature paintings focus on the symbolism of plants. From aloe vera, to carnations and even butterflies. In this project, I focus on creating a distinct but intuitive messages involving the subject's symbolic nature or Victorian meaning. The "Ache" features the red carnation symbolizing heart ache and longing.

These pieces with such a surrealistic style would be great for one's own personal collection or as a conversation starter displayed at the home or business. It can be displayed anywhere one sees fit.

Most of these paintings made with panel made of masonite, and it is also stripped framed and wood stained. I use acrylic, soft pastel, and oil pastel as my primary media; however, I also improvise using paper or other objects to create interest and texture in the piece. My style in these paintings is dream-like and surreal.

These paintings vary in size with dimensions as small as 2 ft x 3 ft to even 3 ft x 4 ft. This painting is 27 in x 48 in.