Extra Long Earrings - Sterling Silver Earrings W/ Emerald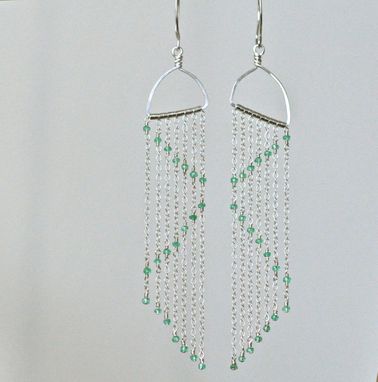 These long and fluid earrings move when you move. You may even feel them grazing your neck or shoulders. The subtle pattern of the green emeralds draws one in for a closer look and the overall contour of the earrings makes them flirty and fun. Would pair nicely with a little black dress.

Small, bright emeralds were meticulously arranged within cascading lengths of shiny, silver chain. The result is a unique, geometric design. Earring wires and frame are handmade of sterling silver.

Earrings are 4.25'' (10.5 cm) from top to bottom.