Ezra Meeker - Friction Folder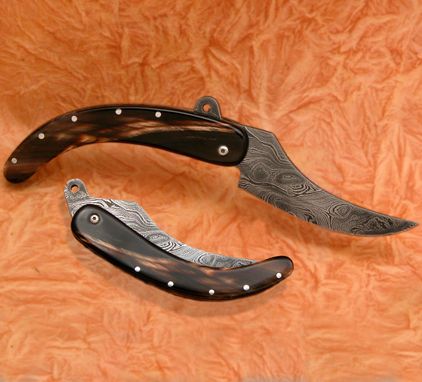 This blade is a reproduction of an original folder that Ezra Meeker carried. Ezra Meeker traveled the Oregon Trail and was one of it's biggest proponents. He founded the city of Pyuallup, Wa.

I forged the Damscus blade. The handle is water buffalo horn.
Dimensions: The knife is 7-8 inches overall.